So you've probably binge watched all 20 Studio Ghibli films out there so far; and maybe even Nausicaä of the Valley of the Wind too, although it was made before the studio was even a thing. But your heart still passionately believes that it still counts as a Ghibli work, anyway. Now, if history is any indication, it will be a long time before we see the next feature film from Ghibli. What are you supposed to do until then? Here are some things that will scratch the itch until the studio delivers.
1. Play the Ni no Kuni JRPG Series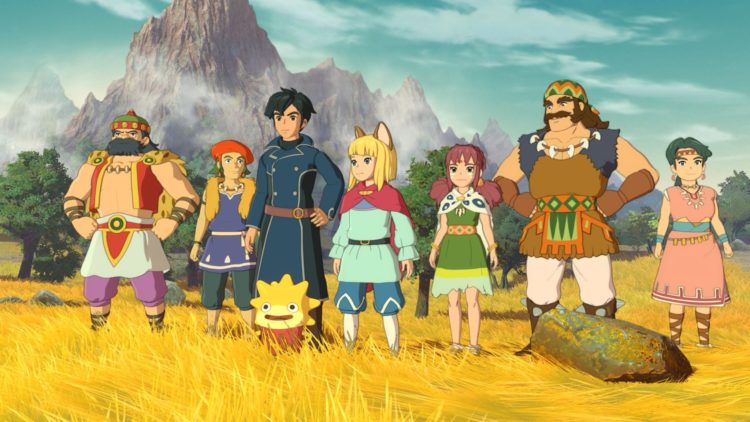 A Studio Ghibli video game series?! Yes, it's actually a thing.
Developed by Level-5, the Ni no Kuni JRPG series has its visuals designed by none other than Ghibli themselves. Although you won't find the studio's signature icon with little Totoro on the box anymore on the series' latest entry, Ni no Kuni 2, the series is still nevertheless a work of the studio. As Level-5's boss, Akihiro Hino, explains it: "Studio Ghibli, at least the animation development department, is no longer functioning as an animation studio at this point. So we approached a lot of the key members who worked with us on the first Ni No Kuni directly, and involved them with the creative team and process for Ni no Kuni 2."
And no – visuals aside, the Ni no Kuni series is no pushover when it comes to gameplay, with the latest entry in the series, Ni no Kuni 2, surpassing over 900,000 shipments and digital purchases in 3 months, and receiving overwhelming positive reception from players and reviewers alike.
2. Watch More Anime Feature Films from Other Renowned Producers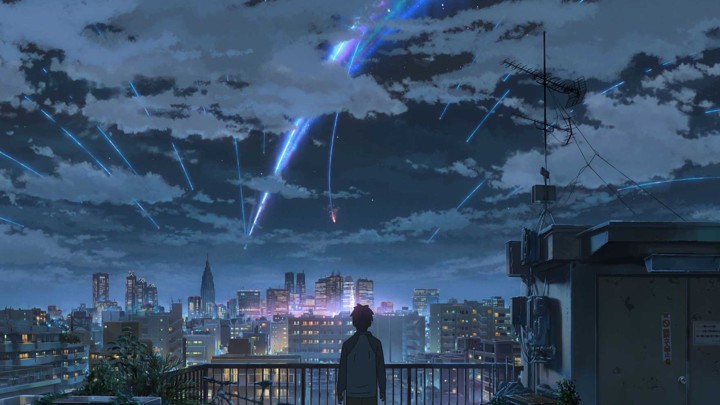 Of course we'd be lying to ourselves if we said that Studio Ghibli was all there is to Japanese animated films. For people leaning more towards films, we suggest you check out the works of other renowned animators like Makoto Shinkai and Mamoru Hosoda. And did you know the latter was inspired with a rather close brush with Miyazaki himself?
Makoto Shinkai's latest film in particular, titled Your Name.(2016), was so popular that it actually overtook Spirited Away as the highest grossing Japanese Animated film of all time. The body-swapping masterpiece is a huge tearjerker, though, as with many of Makoto Shinkai's other works, so a box of tissues would definitely come in handy. But you would have prepared that by now if you're coming as Ghibli fan, wouldn't you?
On the other hand, Mamoru Hosoda's newest film,  Mirai(2018) is scheduled to release in November 2018, and revolves around a young boy who meets his baby sister… from the future. Man, what's with all the weird time-space disturbances in anime films? As if being whisked off into a spirit realm all those years agowasn't already enough…
3. Go On a Pilgrimage to The Locations That Inspired the Films
Maybe you happen to have a ton of money to spare, and you're itching to travel to the spirit world from Spirited Away. Or ride on a cat bus. Basically, experiencing Ghibli in the real world. Where on earth could you get those experiences?
Well, you can't exactly go to the spirit world, but fun fact: it was actually inspired by a mountain village in Taiwan. Yup, you heard me right. Just take a look at how similar the aesthetics are between the two.
Another real life place outside of Japan that inspired a Ghibli creation would be the walled town of Visby in Sweden, which served as the basis for the setting of Kiki's Delivery Service. It's so amazing that it's even a UNESCO World Heritage Site.
And then there's Paronella Park in North Queensland, Australia, which served as the basis for the kingdom of Laputa. Don't worry, this place is on land and certainly more accessible to visitors.
Conclusion
While nothing can truly replace the experience of a Studio Ghibli film, this is truly a golden age for many things Japanese as a whole, whether its a feature film, travel destination, video game and so on. Hopefully doing the studd on this list can ease your pain until the next Studio Ghibli project rolls around.