If you give an anime fan a free plane ticket to anywhere in the world, chances are they will end up in Japan. Japan is the birthplace of anime, manga, and video games, and hosts a variety of awesome locations you have to see if you're an anime lover.
Western anime fans may not be familiar with the country, but have no fear! Compiled here are some must-see attractions for any anime fan visiting the Land of the Rising Sun.
There's so many great anime tourist locations to visit that it can be overwhelming for any first-timers. They may be overwhelmed with questions like, which anime store has the best selections of anime? Are there museums about manga and the history of animation? Where is the anime theme park? If you're afraid of wasting your time in Japan on wild goose chases, don't worry – this list of famous anime destinations in Japan will have you covered.
Check out the awesome attractions below that no anime fan should miss in Japan.
#1 Dogo Onsen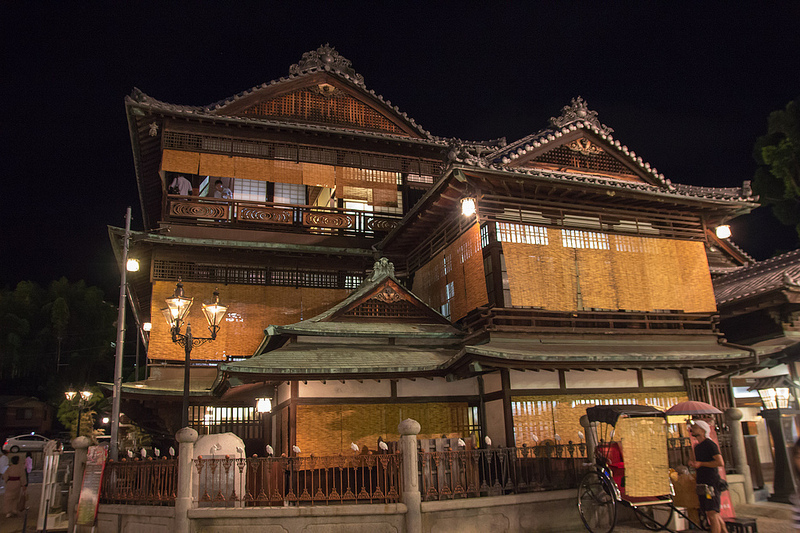 Photo: Christian Kaden/Flickr
There's nothing more anime than partaking in a nice, warm dip in a hot spring. If you want a hot spring episode of your very own, visit the Dogo Onsen in Ehime Prefecture. Dogo Onsen's popularity with the locals and tourists surged once the critically acclaimed Studio Ghibli film, Spirited Away, used the place as inspiration for Yubaba's bathhouse. You won't find any river gods or witches at Dogo Onsen, but you will find a rejuvenating experience that will refresh your mind and spirit.  warm bath to rejuvenate your body.
Links: Official Website
#2 Tokyo Anime Center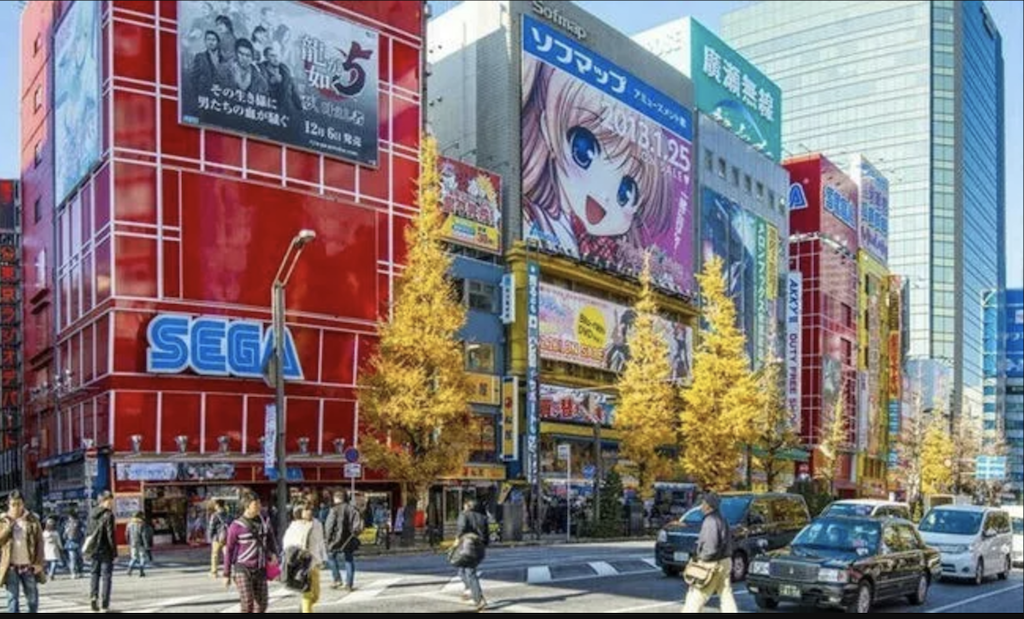 Photo:  AminoApps
The Tokyo Anime Center is the perfect place for tourists to indulge in their love of anime because it was designed with that mind. Located on the fourth floor of the Akihabara UDX building near JR Akihabara Station, the Tokyo Anime Center provides anime information and entertainment for foreigners and Japanese residents. It regularly hosts live radio interviews with anime creators and voice actors, and holds events like autograph signings.
Links: Official Website (in Japanese) / TripAdvisor
#3 J-World Tokyo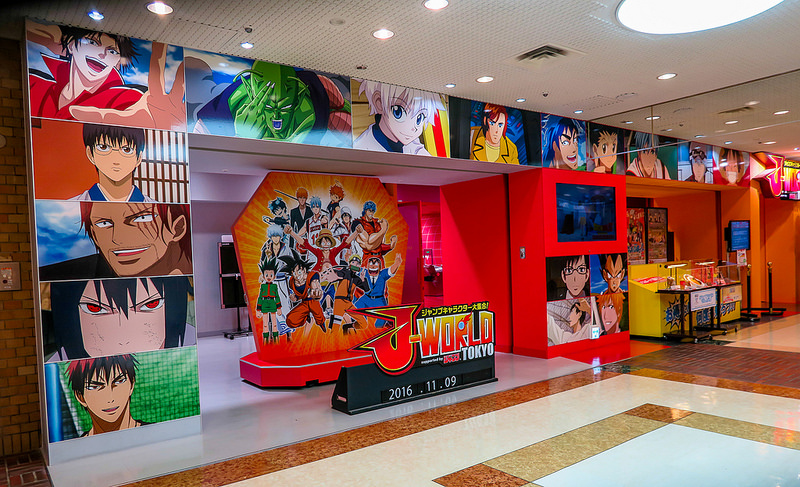 Photo:  Dennis Amith/Flickr
J-World Tokyo is like a small-scale Disney World of Shonen Jump anime characters. The indoor amusement park in Ikebukuro's Sunshine City celebrates the biggest anime action franchises from the magazine like One Piece, Hunter X Hunter, and Dragon Ball Z. It's worth the price of admission for the amazing atmosphere alone.
You'll marvel at the real-life recreation of the Going Merry from One Piece, or the ninja ramen shop from Naruto. Any Toonami fan will jump for joy for thevisiting the J-World Tokyo amusement park and participating in all the fun activities based on their favorite show.
Links: Official Website / Ticketing
#4 Akihabara
Akihabara goes by many names: "Electric City," "Electric Town," "Akiba." For many anime fans dreaming of flying to Japan, Akihabara is simply known to them as the ultimate otaku destination. Akihabara is often characterized as the embodiment of anime culture and for very good reason. An insane amount of electronic shops and otaku-oriented venues are located here, welcoming you with its big and loud anime visuals. After buying all the anime and manga you can handle, you can unwind with a delightful meal at the various maid cafes and be treated like royalty, or simply enjoy a nice musical performance at AKB48's music theater.
Links: GoTokyo / TripAdvisor
#5 Asagaya Anime Street
With Asagaya surrounded by many famous anime studios such as A-1 Pictures, Madhouse, and Production I.G, it makes sense to create an otaku paradise at the heart of anime culture. While it still has a way to go in catching up with Akihabara, Asagaya Anime Street is still worth visiting for its anime shops, theme cafés, and original character goods.
Links: Official Website (in Japanese) / TripAdvisor
#6 Tokyo Character Street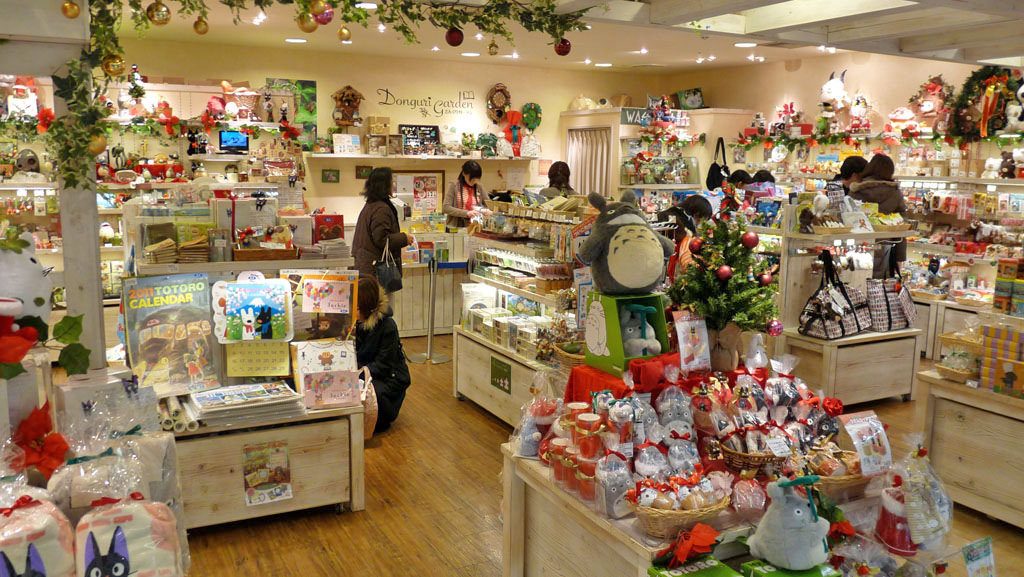 Anyone eager to spend their hard-earned money on anime merchandise will want to take their wallets to the Tokyo Character Street. The underground shopping street right below Tokyo Station features numerous item shops dedicated to the biggest anime and gaming franchises in Japan. There's the Studio Ghibli Official Shop, Hello Kitty Shop, Rilakkuma Store, the Pretty Cure Shop, and so much more.
Links: GoTokyo
#7 Pokemon Mega Center Tokyo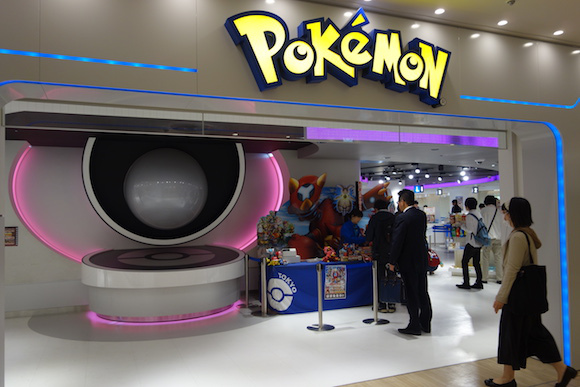 Photo: soranews24
When you go to the Pokémon Mega Center Tokyo store, you're going to buy lots and lots of Pokémon merchandise. Why? Because you won't be able to help it. The Mega Center doesn't just have typical Pokémon stuff like the GameBoy games and console spinoffs. No, no – the Mega Center has exclusive, one-of-a-kind items that can only be found in Japan. Pikachu-themed jelly drinks, noodles, curry, and matcha cookies are just the tip of the iceberg. There are trading cards, key chains, rice bowls, shirts, socks, sponges, and so much more. It's Pokémon heaven and a definite must-see for anime fans.
Links: Official Website (in Japanese) / TripAdvisor
#8 Suginami Animation Museum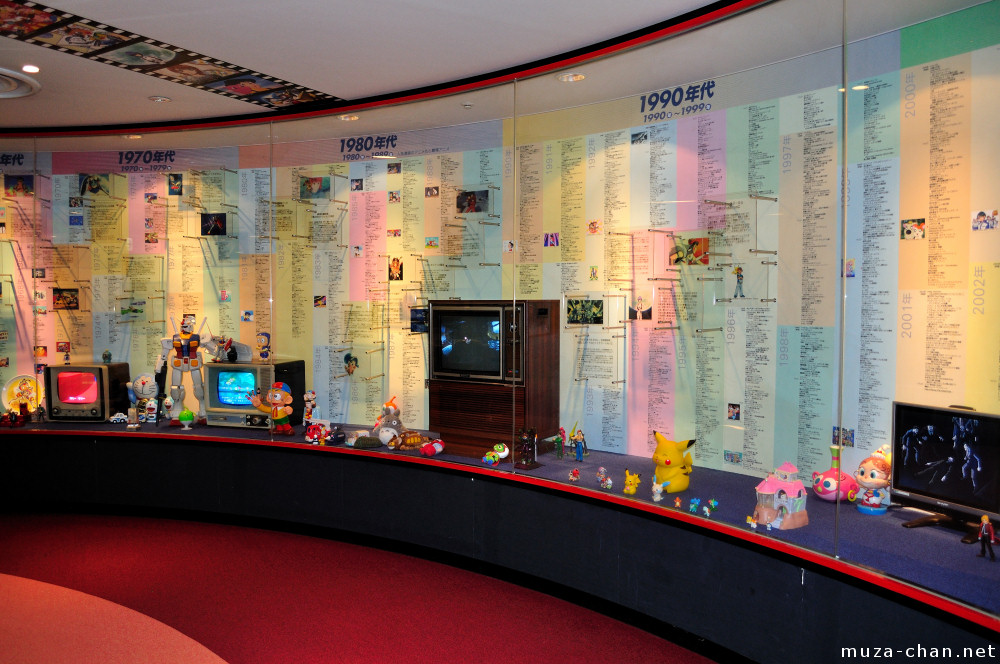 Photo: muza-chan.net
Anime fans who are interested in the history and making of anime should definitely visit the Suginami Animation Museum. There are exhibits about animation, dubbing, and the future of anime. The museum also boasts an anime library, a theater, and interactive workshops.
Links: Official Website
#9 Otome Road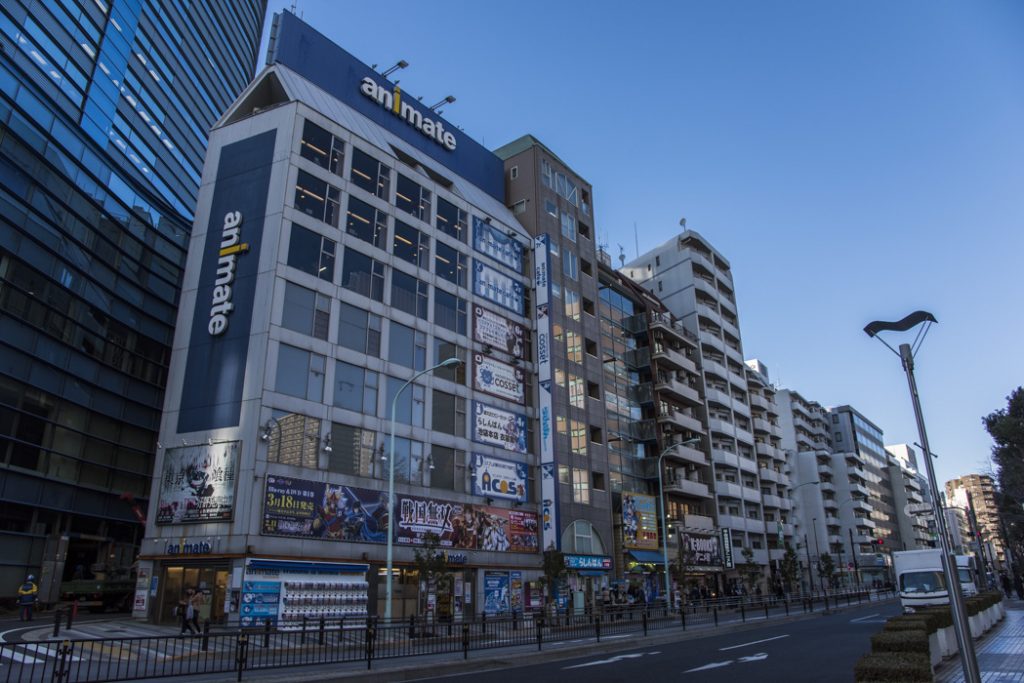 Photo: coolphotojapan.com
Otome Road (AKA Maiden Road) has shopping centers filled with anime, manga, magazines, and novels that are directed toward a female audience. Most apparent are the shops and restaurants featuring yaoi, or Boy's Love, merchandise, to the point where Otome Road is often nicknamed "Fujoshi Street." Otome Road's popularity skyrocketed in 2005, thanks to the film Densha Otoko. The movie portrays Otome Road as a female otaku's dream.
Links: TripAdvisor
#10 Kyoto International Manga Museum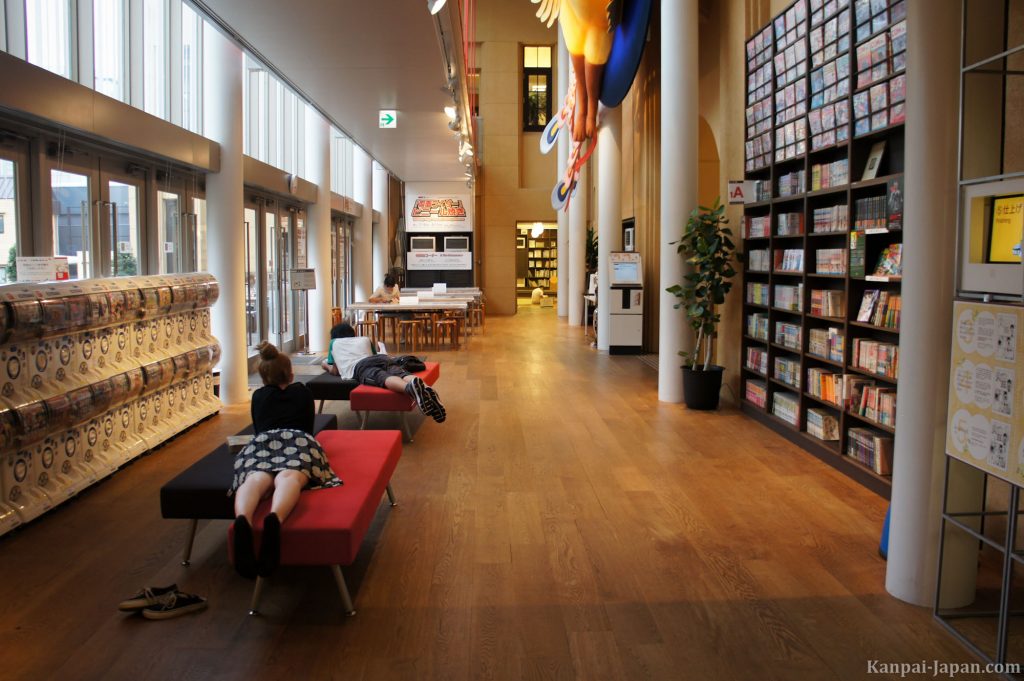 Photo: kanpai-japan.com
Any anime fan will be able to appreciate the the International Manga Museum in Kyoto. The facility strives to preserve, study, and research the culture of manga throughout history. You'll see heaps upon heaps of all kinds of different manga, exhibitions about influential manga artists, and seminars and workshops about manga.
Links: Official Website
#11 Gundam Base Tokyo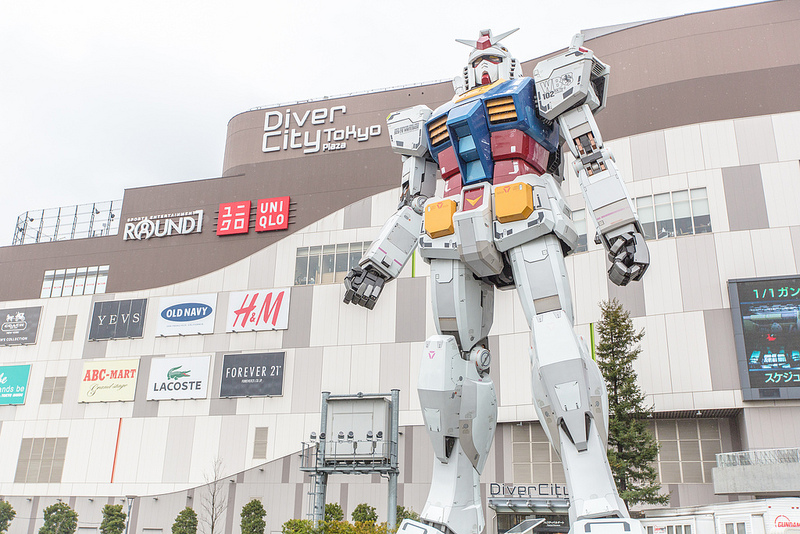 Formerly the Gundam Front Tokyo, the Gundam Base Tokyo serves as a museum and store for the legendary Mobile Gundam franchise in Japan. Gundam fans will be in mecha heaven as they explore the rich anime history that dates all the way back to 1979. All the merchandise and goodies are available to purchase, but what makes the Gundam Base Tokyo worth the trip is the grand selection of Gundam model kits. You'll not only be able to assemble them in the store, but also be able to see how they're made. If you get hungry, you can stop by the café and enjoy some Gundam-themed food and drinks.
Links: Official Website (in Japanese) / TripAdvisor
#12 Washinomiya Shrine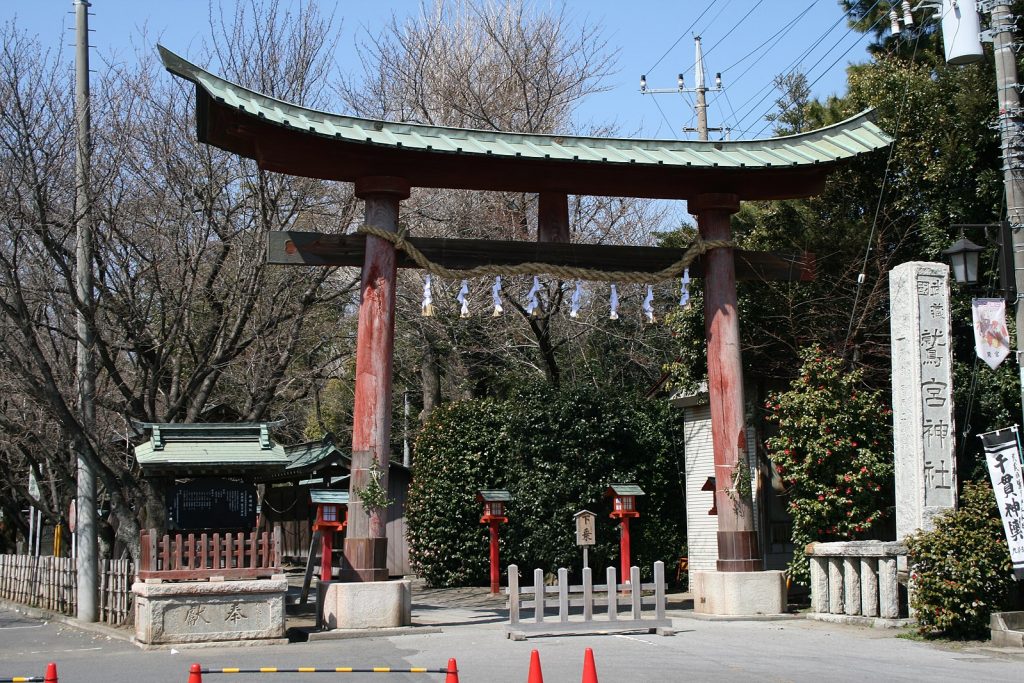 Photo: WikiMedia Commons
Lucky Star fans looking for a fun way to spend their New Years in Japan will want to check out the Washinomiya Shrine in the Saitama Prefecture. Washinomiya is the birthplace of the Hiiragi sisters, Tsukasa and Kagami, and features them working as Shrine Maidens in the anime. Thanks to Lucky Star's popularity, Washinomiya is one of the hottest spot for anime tourisim in Japan, as over 100,000 people visit the shrine to pray, hang up their New Year wishes, and buy otaku goodies.
Links: Official Website (in Japanese) / TripAdvisor
#13 Toyosato Elementary School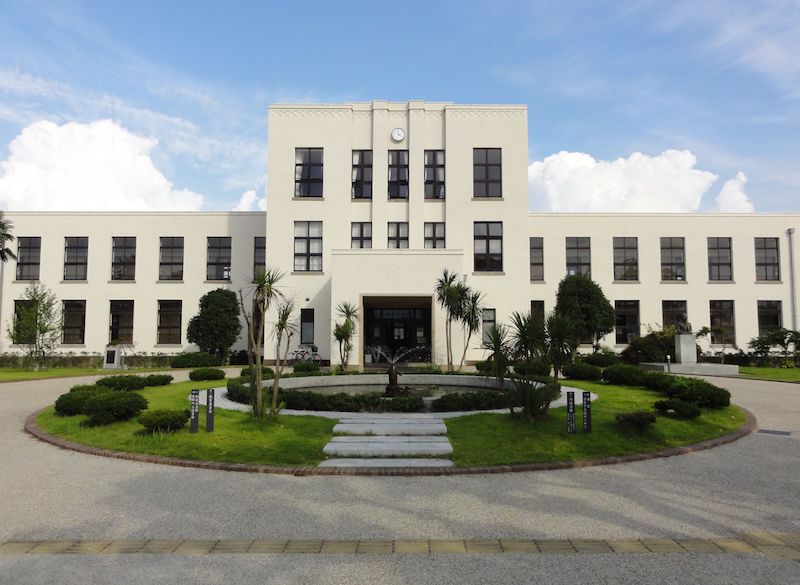 Photo: wikimedia.org
Despite airing over eight years ago, the K-ON anime fandom is still going strong. While it's no Season 3, visiting the real-life school that inspired the anime is the next best thing. Toyosato Elementary School is a popular spot for cosplay photo shoots and celebrating anime birthdays of the girls. In case you were wondering, yes, the school stairs are still decorated with small statues of turtles, as seen in the anime.
Links: Official Website (Japanese) / TripAdvisor
#14 Yoshihiro Yonezawa Memorial Library Of Manga And Subcultures
It goes without saying that Japan values its manga industry, but you don't often hear the names of the people who helped legitimize the art form. That's why visiting the Yoshihiro Yonezawa Memorial Library of Manga and Subcultures at Tokyo's Meiji University should be a high priority for history lovers and manga enthusiasts.
The library features the manga collection of Yoshihiro Yonezawa, a manga critic, author, and co-founder of Comiket. He was known for filling houses with manga to the point where he would just buy a new home if he ran out of room. This was a process he repeated several times. Yonezawa's collection features a wide arrange of books that are not normally saved, such as throwaway manga from vending machines. Of course, his collection boasts famous works like the 1956 Tetsujin 28-go manga (Gigantor), the first robot manga in Japan.
Links: Official Website