While Netflix is currently releasing a whopping 21 Ghibli movies online, with the last batch to be released on April 1, NHK World brings us the four-part documentary '10 years with Hayao Miyazaki', focusing on the famous film director and co-founder of legendary animation house Studio Ghibli. The creative genius behind such masterpieces as 'My Neighbor Totoro', 'Princess Mononoke', and the Oscar-winning 'Spirited Away' gives exclusive insights into his work life and process over a period of actually just seven years (close enough, right?).
So if you're looking for something to do while the coronavirus has us all spending some time in, then stream this free documentary, which is narrated in English with subtitles available in eight languages: English, Chinese, French, Indonesian, Spanish, Thai, Turkish and Vietnamese.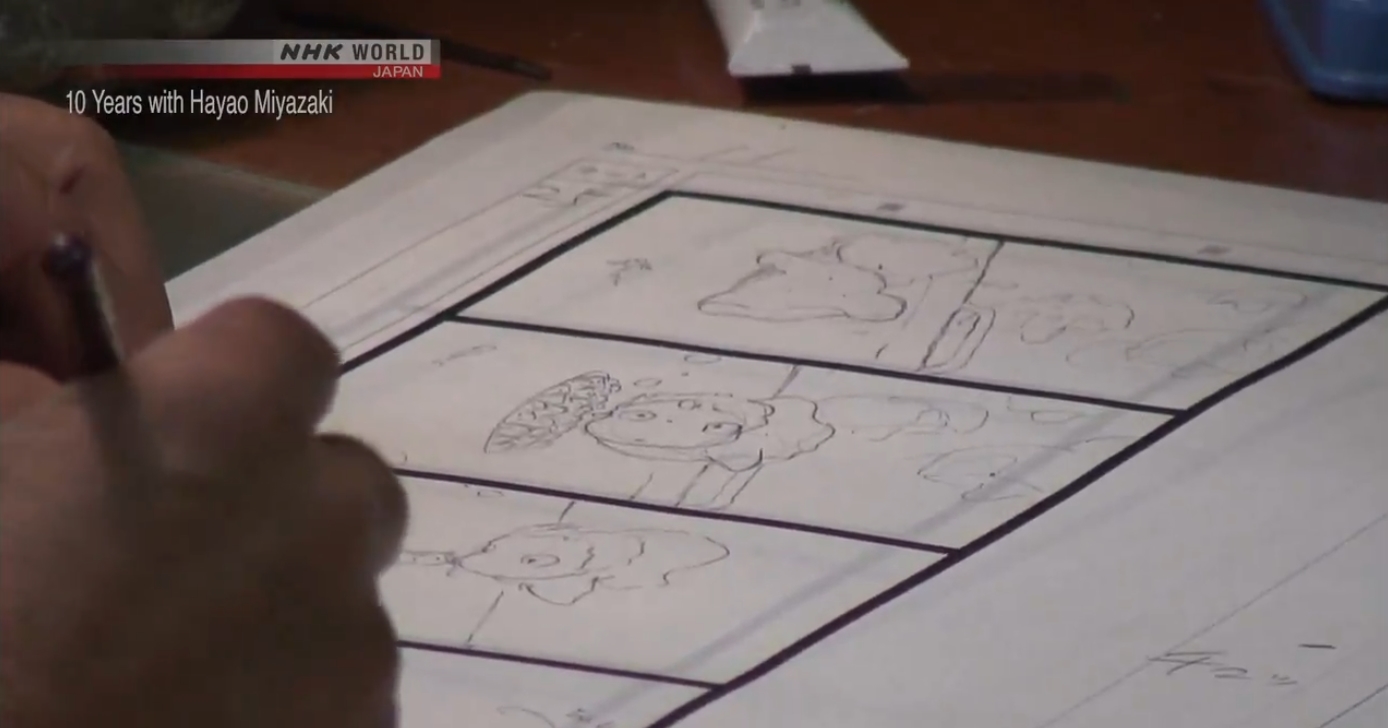 The documentary starts in 2006, when preparations for 'Ponyo' (2008) have just begun. Even though Miyazaki is not known for giving long interviews, he allowed one filmmaker extraordinary access to document his work life over several years, as he creates characters, storyboards and plot lines for his upcoming movies. Over the course of the documentary, we follow Miyazaki to his private studio, as well as Studio Ghibli, plus a little trip to the seaside for inspiration.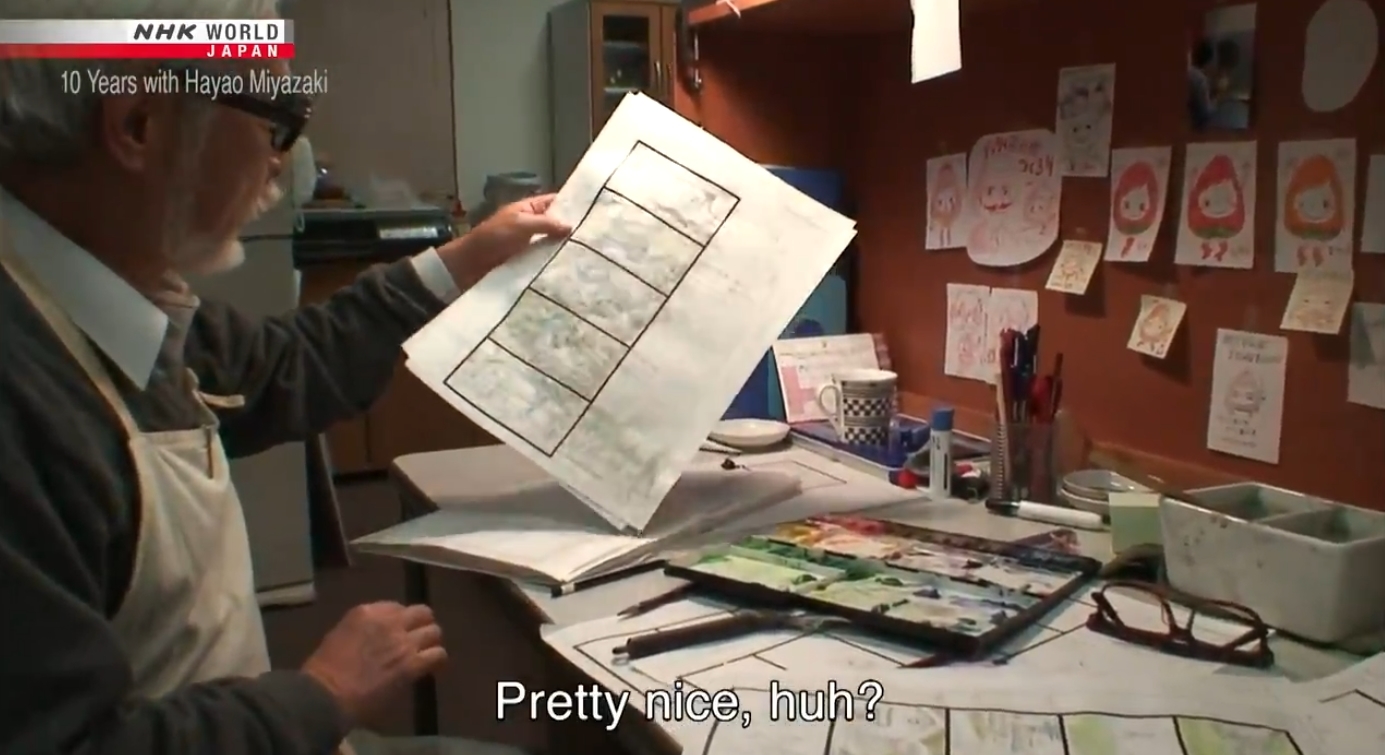 The last two episodes stretch from 2010 to 2013, until Miyazaki's first announcement of retirement. While the third part highlights the production process of the 2011 movie 'From up on Poppy Hill', directed by Miyazaki's son Goro, you'll also get some background on Miyazaki's childhood and private life when Goro was still a child.
The fourth episode depicts preparations for the movie 'The Wind Rises', released in 2013. Here, Miyazaki takes us along on research trips to Eastern Japan, shows storyboard designs and more. Each episode is about 50 minutes long, so you can settle in for an entire evening full of behind-the-scenes info about this exceptional animator.
You can watch '10 Years with Hayao Miyazaki' for free here.
Source: Timeout