The Tale of Princess Kaguya has a really distinct art style even for a Ghibli film, with indistinct linework and sparse, often hazy backgrounds. It may not be everyone's thing, but I sure do like it!
And if you happen to do so to, why not bring one of these Kaguya dioramas home?
These dioramas are sold as build-it-yourself kits, allowing you to appreciate the subtle charm of each pen stroke and shade of color as you assemble the pieces. The lineup consists of five sets, each recreating a scene from the Ghibli movie.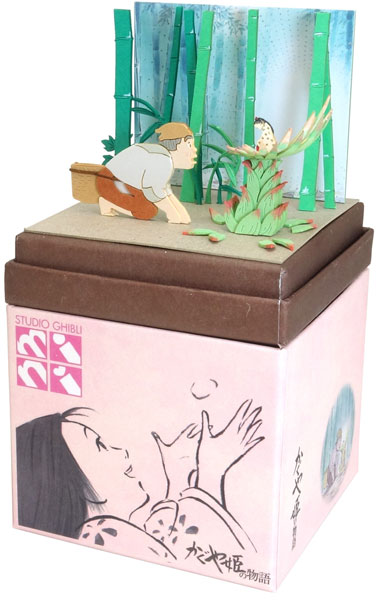 The finished dioramas have a 5.4-centimeter (2.1-inch) square base and a height of 4.6 centimeters, making them compact enough to fit on pretty much any shelf or desk, and you can also set them atop the beautifully illustrated box for some extra height.
The Miniature Kit Studio Ghibli Mini Tale of the Princess Kaguya are priced at 2,280 yen (US$21.50) on AmiAmi's online store here.