We're just two days into 2020 and Studio Ghibli has already blessed us with good news: the revered anime studio is working on two new films this year.
Over the New Year's many companies in Japan post greetings, called Nenga (literally New Year's greetings), to give thanks for support from the last year or to update their clients for current events within the companies. Studio Ghibli posted its New Year's greeting to its official website looking back at the last year and letting fans know what projects the animation studio is working on. One of those projects discussed was two films in production.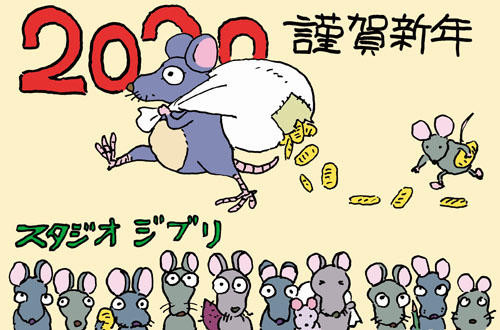 The greeting looked back at the disasters that plagued Japan this year, which included many typhoons and heavy rain that affected a lot of the country. Studio Ghibli said that "it is painful to think that there are many people who are forced to have such a hard life even in this age. Our thoughts go those affected by the damages and hope they can rebuild their lives as soon as possible." Miyazaki is known as a staunch environmentalist, which influences a lot of his works.
Studio Ghibli hopes that – as the rat zodiac is known as a symbol of both prosperity and fertility – 2020 will be the year Japan's "stagnating society will be renewed."
The greeting overviewed the current projects underway at Studio Ghibli. These include the Studio Ghibli theme park, set to open in 2022 in Nagakute, Aichi, the kabuki play of Nausicaä of the Valley of the Wind that wrapped up its first run in Ginza on December 25, "active overseas development," which may be in reference to the studio's well-loved back catalog being released digitally on HBO MAX in 2020, and the two films currently in production. Wait, two films…?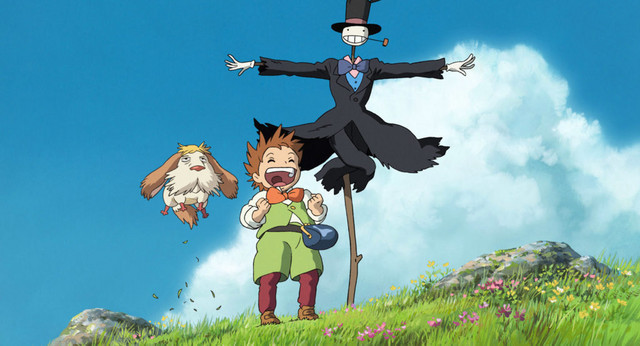 While the upcoming anime film How Do You Live? from Hayao Miyazaki was already announced and is said to be 15% done, this is the first time another film from the legendary anime studio has been spoken about. It's not known if this film is animated, a live-action film (of which Studio Ghibli has done in the past), a feature-length film, or if it's a short film for the Studio Ghibli Museum in Mitaka, Tokyo.
How Do You Live? by Hayao Miyazaki was previously set to be released before the Tokyo 2020 Olympic games, but has no announced date as of yet.
Source: Studio Ghibli New Year Message