Homage to Hayao Miyazaki classic is just one part of Donguri Kyowakoku's gift recommendations for Ghibli-loving fathers.
A unique aspect of Japanese design is how both traditional and modern examples have earned admirers all over the world. Japanese ceramics and tableware have been prized by collectors around the world for generations, and in more recent times character and mechanical artwork from anime have achieved a similar level of reverence among fans.
So now retailer Donguri Kyowakoku is combining those two bookends of Japanese aesthetics with a special tokkuri (sake bottle) and ochoko (sake cup) set. Take a look at it!
You must be wondering where the cup is though… well, it turns out that the head can be removed and acts as a small cup for you to take your shots from.
If you're thinking there's something familiar-looking about the ceramic drinkware, it's because the design is based on the mysterious robot soldier from the Studio Ghibli anime movie Laputa: Castle in the Sky.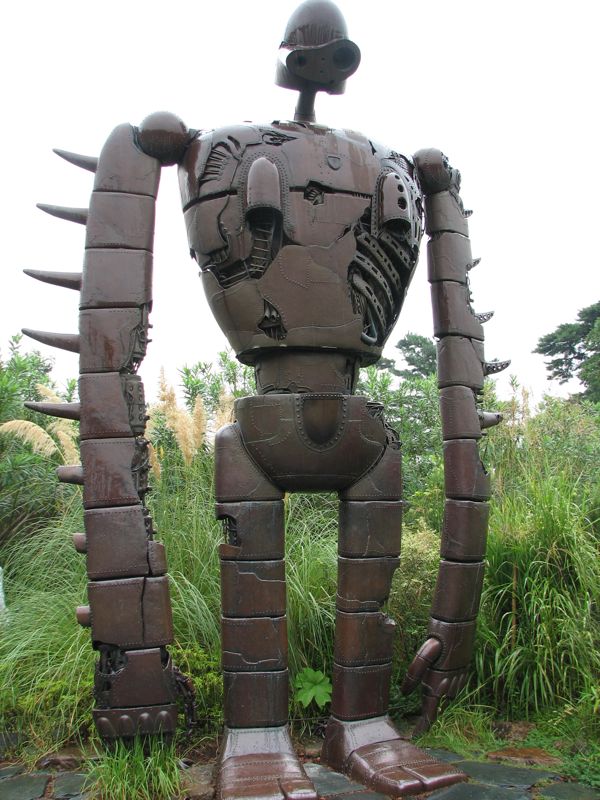 Donguri Kyowakoku, Japan's biggest seller of Ghibli goods, is offering the Laputa: Castle in the Sky Tokkuri and Ochoko Set through its online store here for 4,536 yen (US$42), and says it would make a great Father's Day gift. Alternatively, if your dad isn't into alcoholic beverages or ceramics, Donguri Kyowakoku suggests one of its Ghibli polo shirts (6,264 yen, orders here), featuring pocket crests with characters from My Neighbor Totoro, Kiki's Delivery Service, and more.
…or its handkerchiefs (1,296 yen, orders here), which salute Totoro, Porco, and Howl's Moving Castle.
But while they're all official Father's Day recommendations, they'd really be great presents for any Ghibli-loving person in your life, including, of course, yourself. Double the happiness if you're a dad, though.