During Tokyo Comic Con 2019, Marvel Entertainment announced that they are collaborating with Tsuburaya Productions to produce all-new Ultraman stories to comics and graphic novels.
Created by Eiji Tsuburaya, the 1966 Japanese sci-fi superhero is a pop culture icon and has inspired various spinoff heroes and continuations in his name – including a movie adaptation in 2021 and a Netflix series.
Marvel released a statement on their official website about the partnership, saying:
Ultraman has been a pop culture classic ever since its introduction in the 1960s, resulting in more than 50 years of stories told on screen and in the pages of manga and comics. Today, Ultraman continues to be a worldwide phenomenon, but fans will always remember the groundbreaking thrill and wonder of the first generation of Ultraman that started it all. Beginning next year, Marvel will expand that iconic era of the Ultras through the lens of Marvel's art and storytelling.
As one of the world's most popular franchises, Ultraman has brought together some of the most passionate fandoms in pop culture today, and we can't wait to bring his story to even more fans around the globe," said Marvel Editor-in-Chief C.B. Cebulski. "Like Marvel, Ultraman captivated generations by telling spectacular stories grounded in the real world, and it continues to be a beloved classic through its television shows, movies, toys, games, comics, and more. We are so thrilled to introduce new chapters to the Ultraman Multiverse next year."
"We are delighted to announce the partnership with Marvel, one of the leading entertainment companies that has produced fascinating characters and stories loved by fans across the globe for over 80 years," said Tsuburaya Production CEO Takayuki Tsukagoshi. "We can't be more excited to explore and create new stories for the Ultraman franchise with Marvel and bringing them to both Marvel and Ultraman fans all around the world."
The comics are expected to arrive in 2020 – though we don't know when exactly yet. Till then, here's a preview of a promotional artwork of the new Marvel and Tsuburaya Ultraman comics by legendary comic book artist Alex Ross.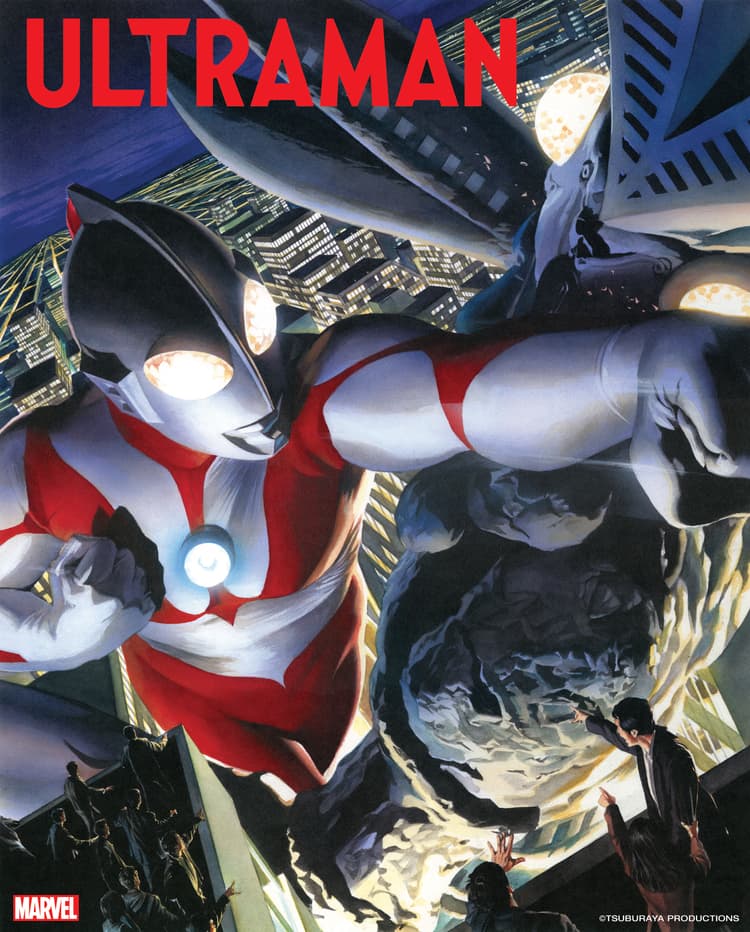 Source: Marvel Official Website