My name is Louise Cassidy and I love creating paper characters. I first started origami 3 years ago and quickly discovered that I could combine this with my other love of all things pop culture.
Whenever I see a character in a film or TV show, instead of concentrating on the plot line, my mind wanders into how I could recreate it. By using various paper techniques such as origami, crumpling to create a tree bark texture for Baby Groot or paper cutting tiny feather wings for Maleficent, I set about recreating them.
The hardest part is making the character identifiable, each origami model is only an inch tall, so making sure they have the right detail is important. Details such as David Bowie's lightning bolt, the height of Egon Spengler's hair or photographing the finished model in a way that would capture Deadpool's confident stance. Making the models can take anything from 30 minutes to a couple of hours.
I also create mini-animations using a combination of origami and digital art backgrounds which I regularly post to my Instagram.
#1 Baby Groot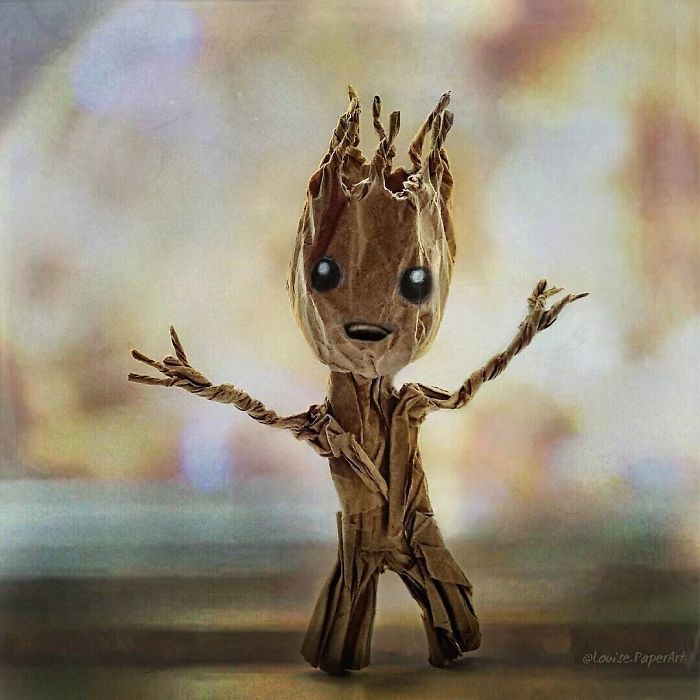 #2 Maleficent
#3 The Little Prince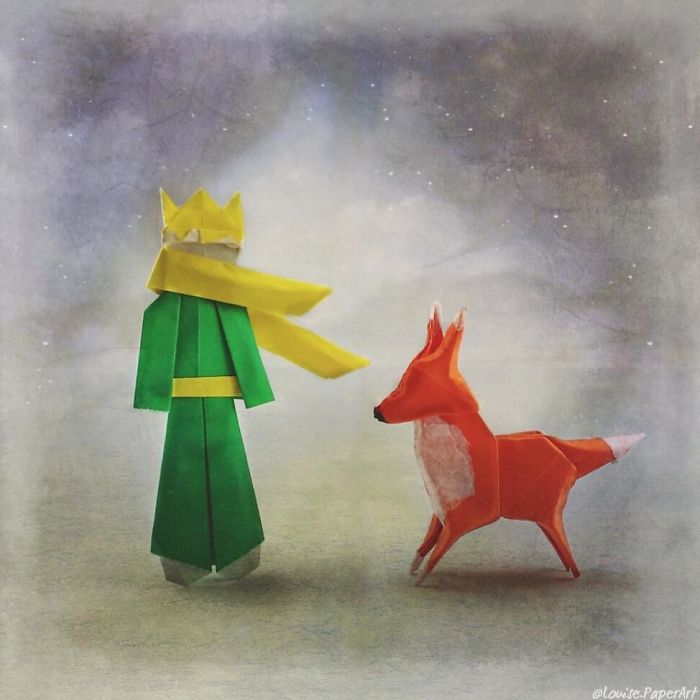 #4 Baby Groot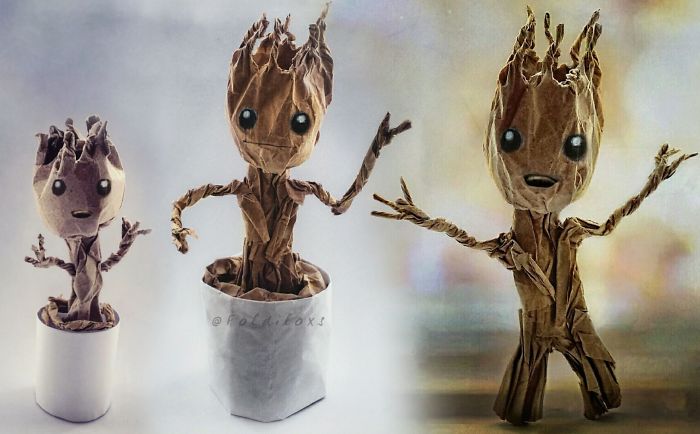 #5 Ziggy Stardust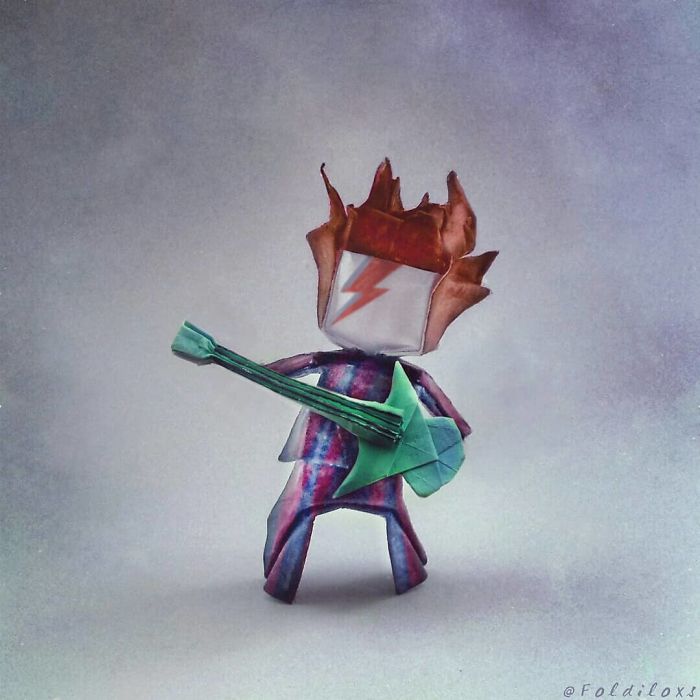 #6 No Face (Kaonashi)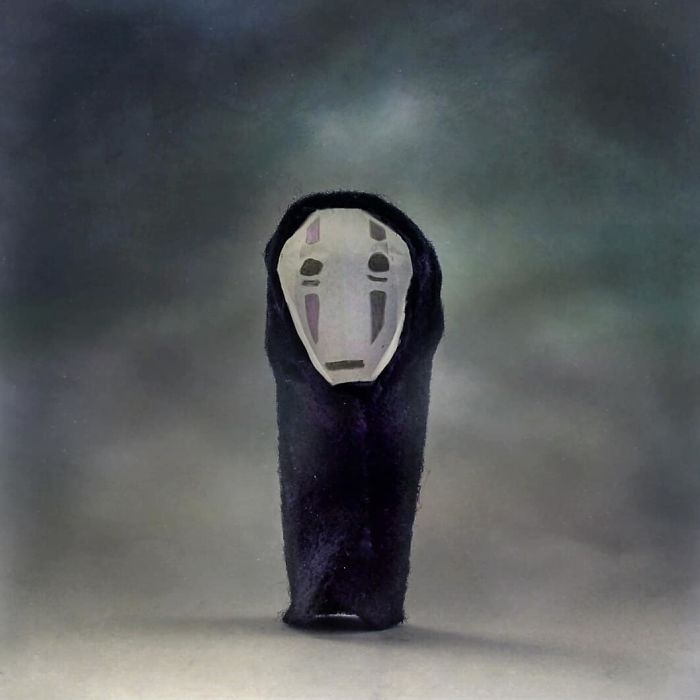 #7 Pennywise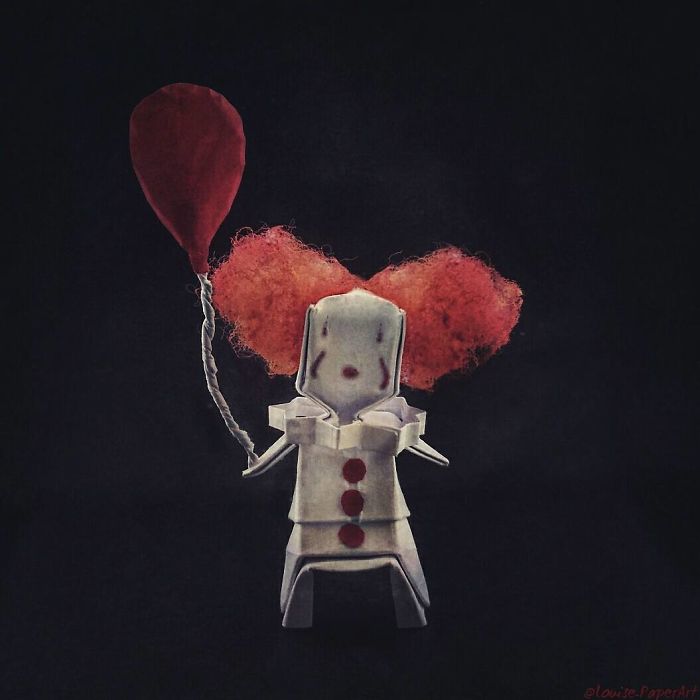 #8 Barb And The Demogorgon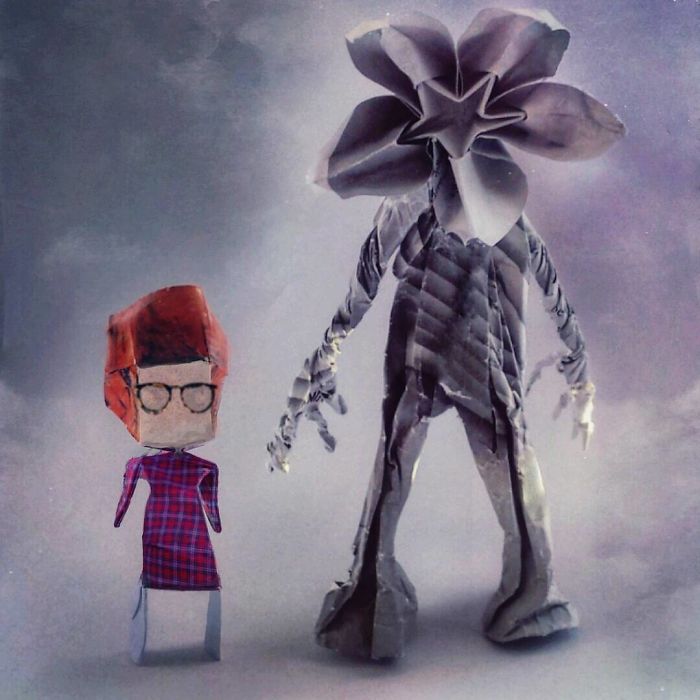 #9 Jon Snow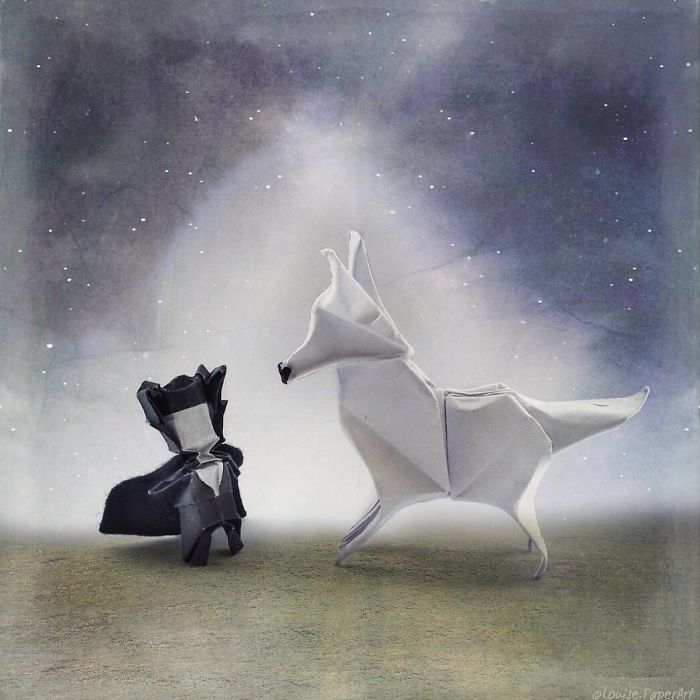 #10 Dire Wolf And White Raven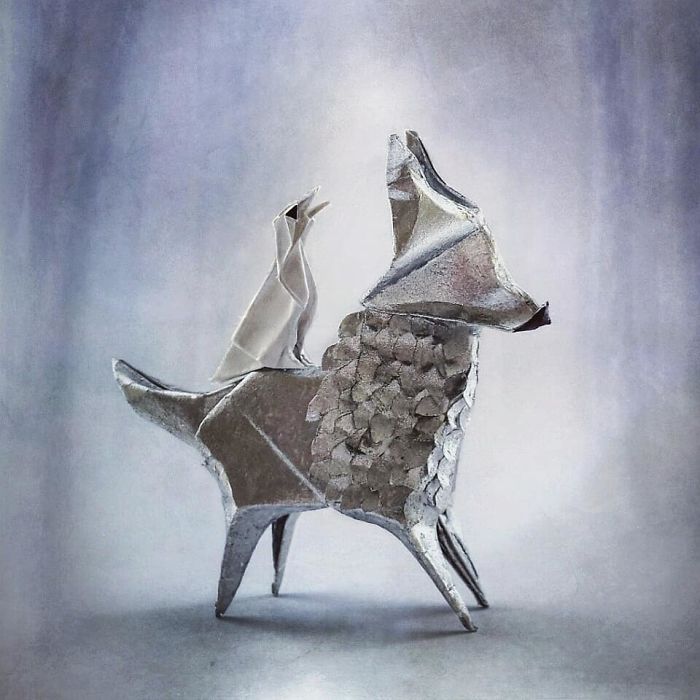 #11 Yoda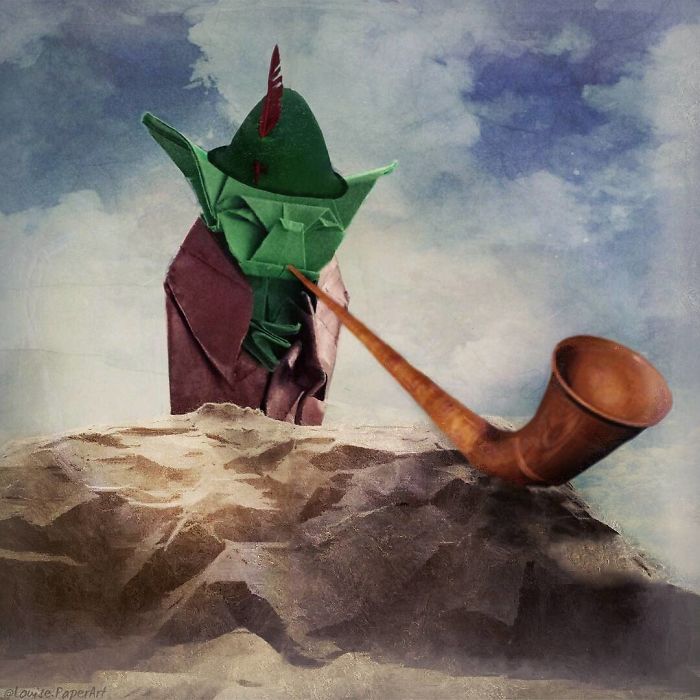 #12 Jack And The Beanstalk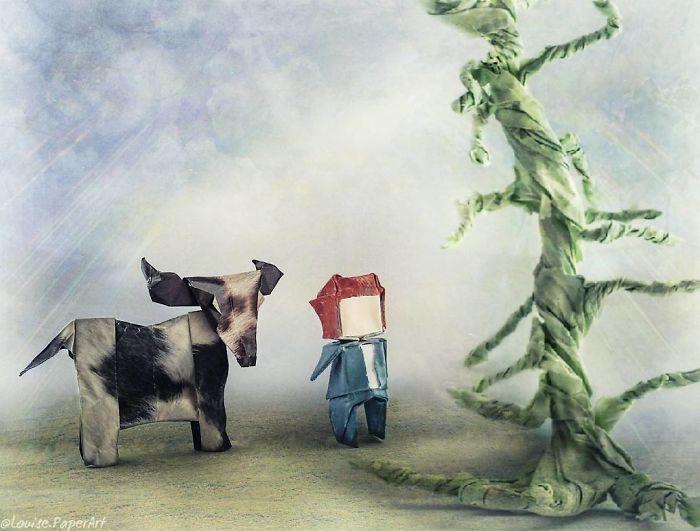 #13 Little Red Riding Hood And The Wolf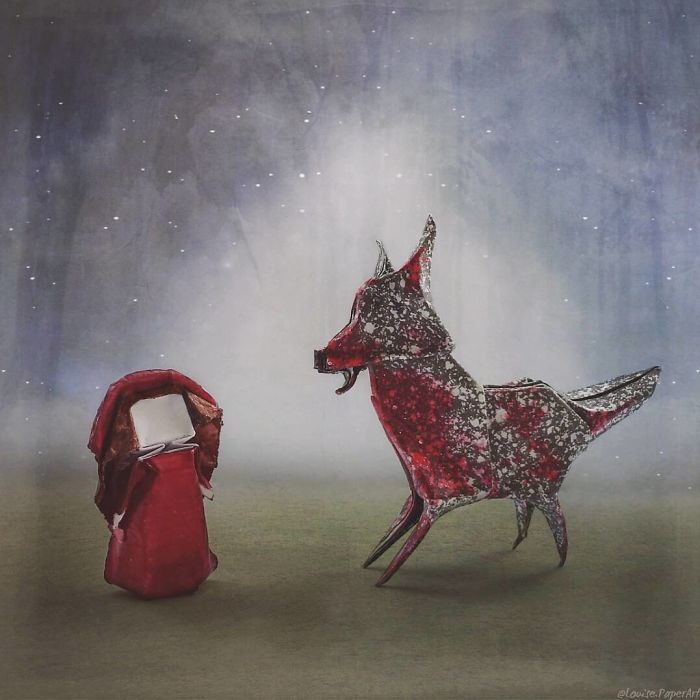 #14 Venger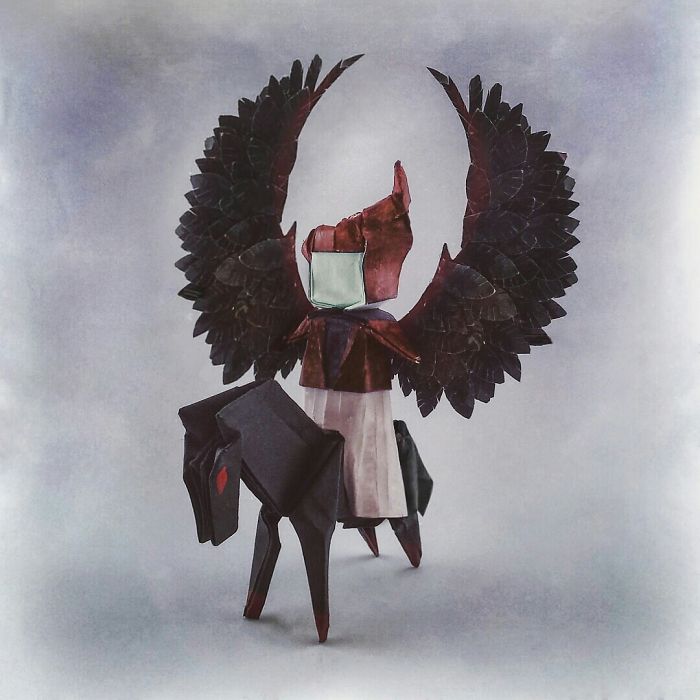 More info: Instagram