After 30 years, My Neighbor Totoro will become the first Studio Ghibli film to have a theatrical release in China, with a digitally remastered version of the film set to premier on December 14.
But even though no Ghibli films have officially screened in Chinese theaters until now, Totoro is already much loved in China, thanks to alternative media distribution methods. As such, the movie's opening is a big deal, and to celebrate, the Chinese marketing team has commissioned a gorgeous new poster by Chinese artist Huang Hai. Take a look!
「となりのトトロ」中国版ポスターが公開になりましたね!デザインは「万引き家族」も手がけたデザイナーの黄海さん。中国での映画公開は12月14日です! https://t.co/ANUysOm8gv pic.twitter.com/15c3Ns4LtS

— どんぐり共和国【公式】 (@donguritaishi) November 29, 2018
The Chinese poster, with Hayao Miyazaki's name displayed prominently in the center, depicts the main characters, Satsuki fand Mei, wandering through what appears to be a field of tall grass. But then, as your eyes follow in the direction of Mei's outstretched hand, you notice a few darker patches. And ythen the realization finally hits you  – that's no prairie…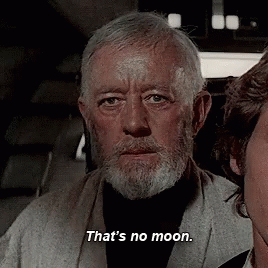 Yep, it's actually Totoro's belly fur! How clever.
This isn't Huang Hai's first time to work with a high-profile Japanese film. He's also done local posters for Shoplifters (also known as Manbiki Kazoku), a live-action Japanese movie released earlier this year, and the 2014 CG Stand By Me Doremon film.
As mentioned above, My Neighbor Totoro is the first Ghibli film to have a theatrical release in China, but if it does well at the box office, we can probably expect to see some of the studio's 20 other films get a similar treatment, and hopefully similarly beautiful posters.